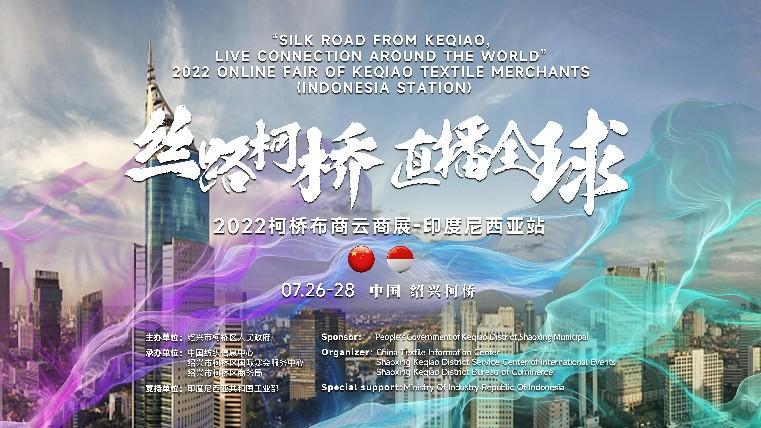 On July 26-28, 2022 Online Fair of Keqiao Textile Merchants retraced the Maritime Silk Road by cooperating with Indonesian brands online. 40 excellent Keqiao fabric enterprises and a hundred Indonesian brands in the field of clothing, accessories, and home textiles, as well as trading companies, negotiate online and open the online business interconnection mode in the summertime, filling out a more complete picture of the "Silk Road from Keqiao, Live Connection Around the World" series events.
Building a new model of regional industrial cooperation together
This online fair is hosted by the People's Government of Keqiao District, Shaoxing Municipal, and organized by China Textile Information Center, Shaoxing Keqiao District Service Center of International Events, Shaoxing Keqiao District Bureau of Commerce, and supported by the Ministry of Industry of the Republic of Indonesia.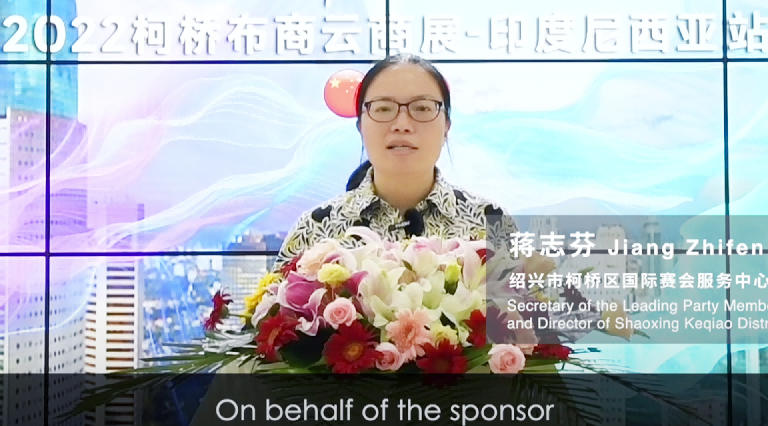 Jiang Zhifen, Secretary of the Leading Party Members' Group and Director of Shaoxing Keqiao District Service Center of International Events delivered a speech at the opening ceremony. She mentioned that this year is the 30th anniversary of the China Textile City being named after "China". Giving full play to the broad advantages of resource integration and marketing channels in the market, China Textile City, the largest fabrics market in Asia, will unleash vitality and value in the new pattern. And this online fair is expected to effectively match the needs of the two nations' textile industries and write a new chapter in the online business trade with the help of the RCEP agreement.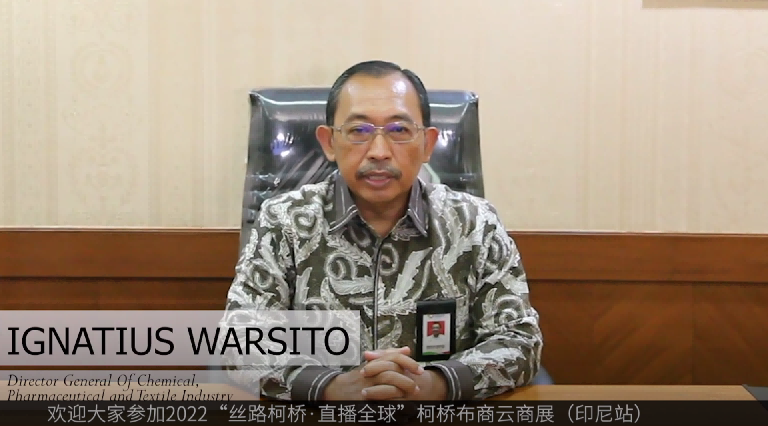 Ignatius Warsito, director general of chemical, pharmaceutical and textile industry, ministry of industry republic of Indonesia, said in his speech that the textile industry is among the top priority industry that will be developed in Indonesia and becomes a mainstay and priority industry as listed in the Master Plan of National Industrial Development (RIPIN) 2015-2035. We believed that the implementation of "Silk Road From Keqiao, Live Connection Around The World" 2022 Online Fair of Keqiao Textile Merchants will bring advancement and better performance of the Indonesian textile industry in the future.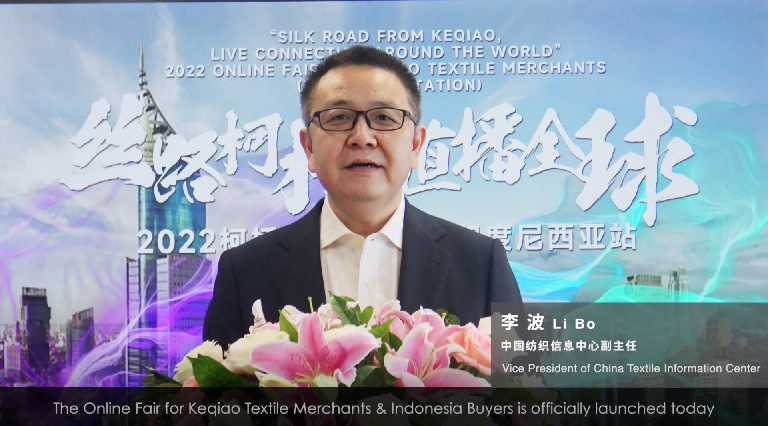 Li Bo, vice president of China Textile Information Center mentioned in his speech that the cooperation and high-end platform built by this event will help to link global trade resources, and further promote Keqiao enterprises to "go global" to develop the international market. And hope to take the online fair as an opportunity to further promote a new model of regional industrial cooperation between Indonesia and China, and to achieve joint development in a mutually beneficial and win-win landscape.
Flourishing Livestreaming Events
Among the 40 live streaming events of this online fair, Keqiao fabric enterprises show their knockout products, including chiffon, shirting, printed fabrics, embroidered fabrics, sustainable fabrics, lace, and lightweight fabrics for men's and women's wear. Furthermore, patterns, colors, materials, technology, and functions of the fabrics also saw remarkable performance.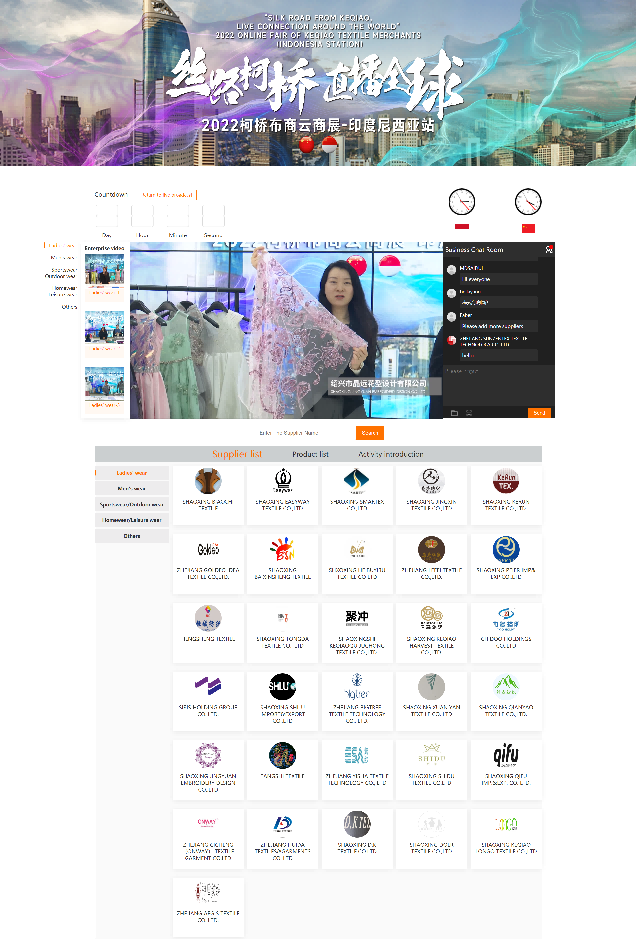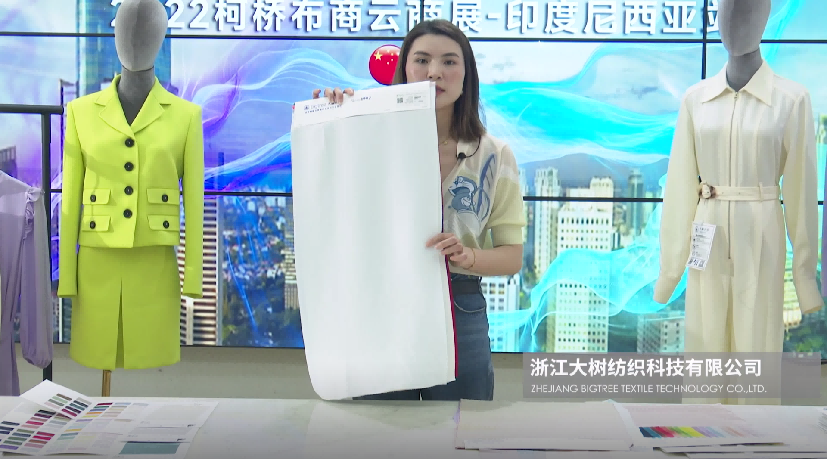 In order to better show the rich application scenes and wearing characteristics, this online fair continues to adopt the mode of "catwalks plus purchasing" to improve customer experience and increase the attractiveness of live streaming events.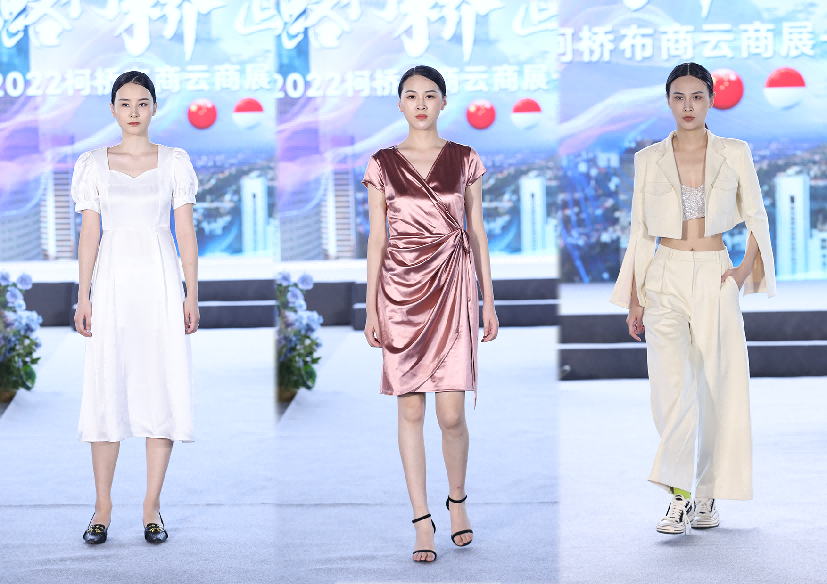 The two-pronged approach to promoting win-win cooperation
With the help of a diversified match-making mode of online business platform + video calls, the 2022 Online Fair of Keqiao Textile Merchants (Indonesia Station) is designed to promote cooperation between the supply and demand sides. On the online business platform, Indonesian buyers can not only watch the live streaming, search the product and enterprise information, but also communicate with Keqiao fabric enterprises instantly via supporting functions like direct messages and messages. At the same time, under the precise matching of the organizer, the supply and demand sides of China and Indonesia went straight to the topic in the form of special video conferences, which greatly improved the efficiency of business cooperation and negotiation.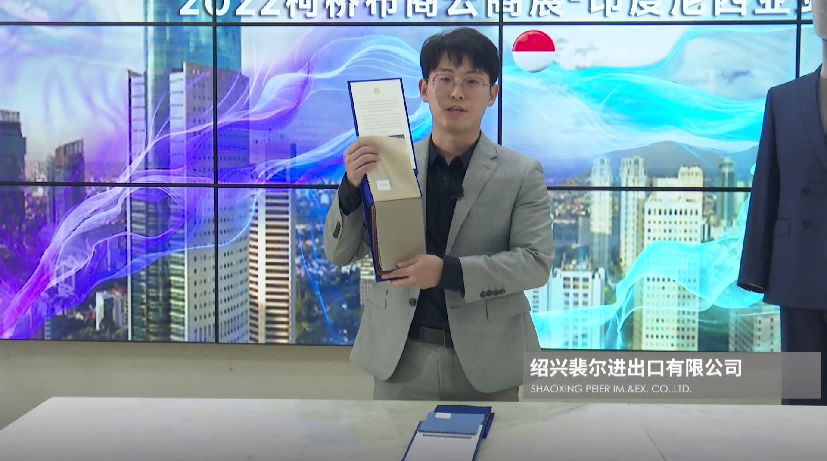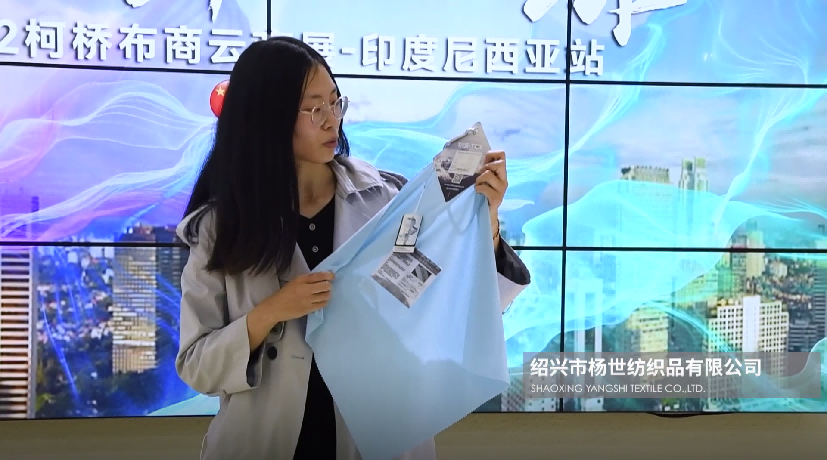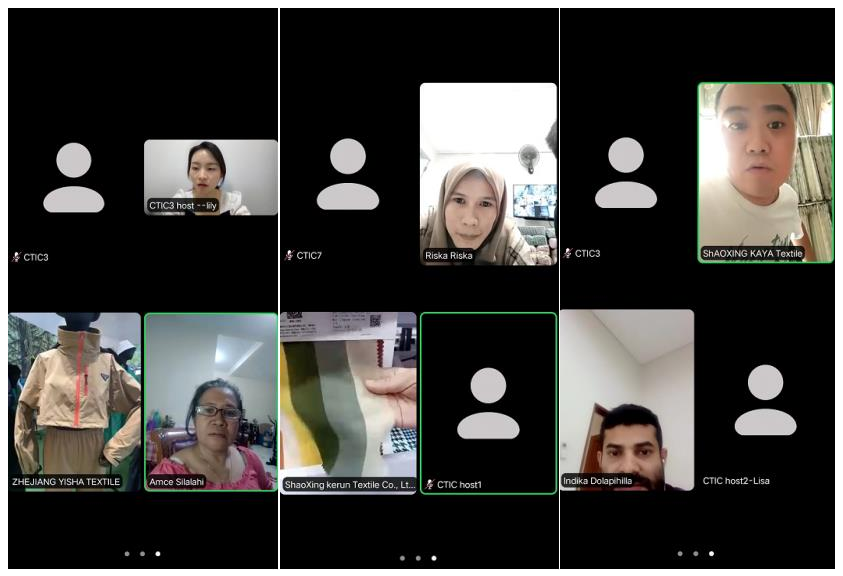 It is reported that the registered users in Indonesia for this online fair totaled 188 people. Representatives of Indonesian brands and buyers such as MAS HOLDING INDONESIA, MGF SOURCING and CARA WOMAN, watched the live streaming. And the number of live broadcasts reached 2,790, and the number of online negotiations reached 556, of which 151 times free sample requirements, and 43 times one-to-one video calls.
China has become Indonesia's largest trading partner for the ninth consecutive year since 2013, and the two countries cooperate more closely in several fields, including yarn, fabrics and textile machinery. With Keqiao's global value chain layout and strong diversified supply capacity, it is expected that the economic and trade cooperation between Keqiao and Indonesian textile industries will further deepen and bear fruit again, and jointly move towards a bright future of high-quality industrial economic development.